Fórum mladých geoinformatikov 2014, 8. ročník, TUZVO, Zvolen (5. - 6. júna 2014)
USE OF ARCGIS AND SURFER FOR CALCULATION OF WATER VOLUME IN KOLÍŇANY WATER RESERVOIR
Jakub FUSKA, Daniel KUBINSKÝ, Róbert LENÁRT
Abstract
This paper deals with the use of two GIS software – ArcGIS and Surfer, for the calculation of the actual water volume stored in small water reservoir in Kolíňany. This method is based on the on the use of reservoir bottom models in raster and vector format. Input data is created of the points at the reservoir bottom in x, y, z coordinate format. Points are collected with the non-contact measurement of GnsS and sonar. Data processing was done in Leica Geo Office 7, MS Excel 2010, ArcGIS 9.2 and Surfer 8. This paper offers the brief description of the procedures from the data collection during the field surveying, processing of the collected data, calculations and results of the particular interpolation methods. Results have shown that the actual volume of the accumulated water in the water reservoir Kolíňany is about 110000 m3 with the area of the water surface of 9.3 ha.
Keywords: digital elevation model, RTK surveying, small water reservoir, water reservoir bathymetry
Characteristic of changes in the water reservoirs Large and Small Richňava for a period of 125 years by GIS tools
Daniel KUBINSKÝ, Jakub FUSKA, Milan LEHOTSKÝ, Karol WEIS
Abstract
Poster shows the possibilities of using GIS and numerical modeling tools for the analysis and visualization of topography changes in bottom and morphometric parameters, volume and water surface area – example in Large and Small Richňava water reservoirs. These parameters are changing during time by the influence of erosion-sedimentation processes. Erosion and accumulation affecting water reservoirs, their biological balance, ecological conditions for the possibility of further use. We compared the historical situation (data obtained from historical maps) to the current situation (data from field surveys). Two territorial models representing situation of the reservoirs in 1888 and in 2013 were obtained by interpolation of entry data via Surfer 8. The result indicates loss of storage capacity of the Large Richňava water reservoir of 110494 m3 and 46152 m3 in 125 years.
Keywords: bathymetry, gis, reservoir, numerical modeling, sedimentation
Pár fotiek z konferencie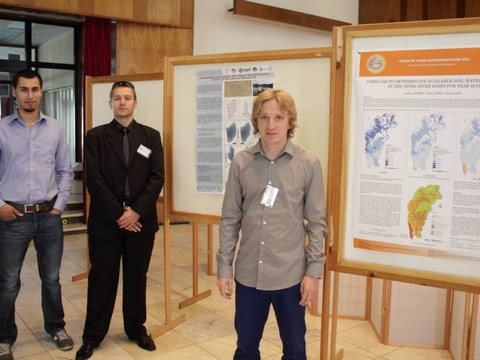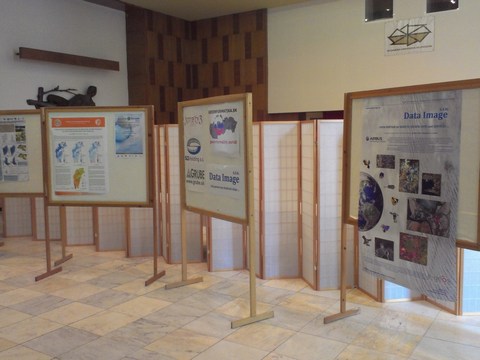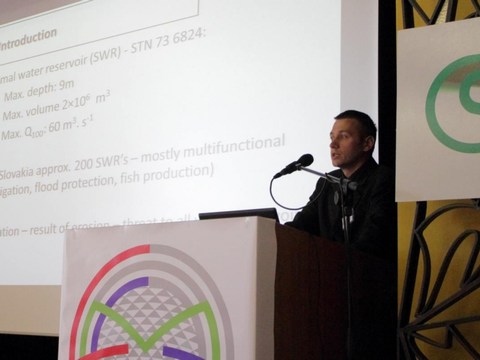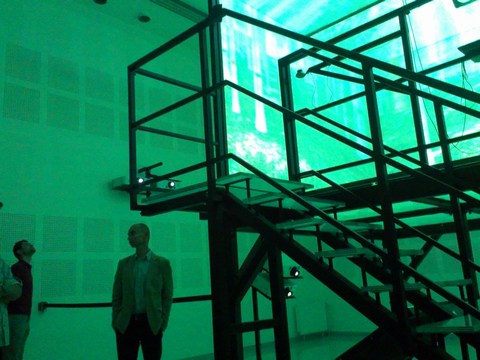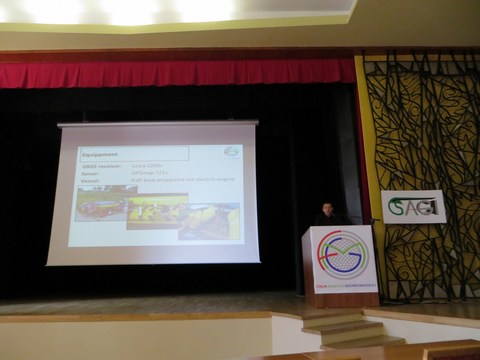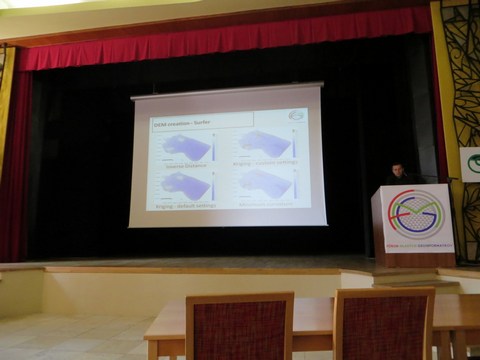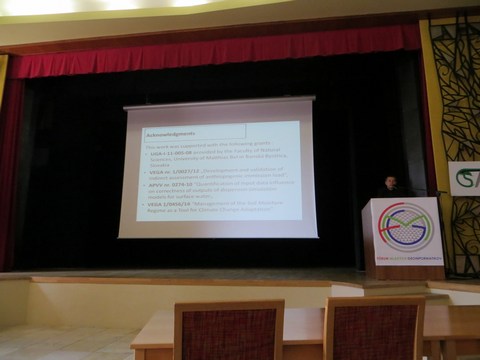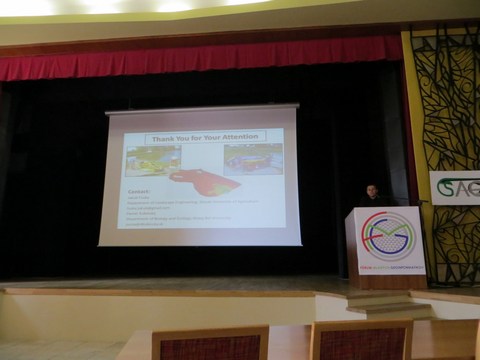 Batymetrické mapy VN Kolíňany odprezentované v príspevku